BRAZILIAN JAZZ WITH MICHELE RAMO AND HIS WORLD JAZZ ENSEMBLE - SATURDAY, OCTOBER 5, 2019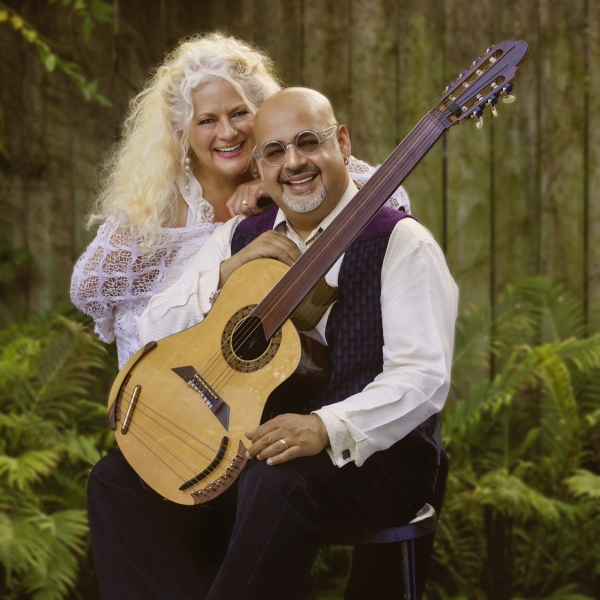 On our final concert of the season, we will take yet another musical journey—this time to Brazil! Michele Ramo (pronounced "Mi-KAY-lay RA-mo") and his World Music Ensemble, featuring Heidi Hepler on vocals, will have us longing for the beautiful beaches of South America! Michele is from the Italian Mediterranean fishing town of Mazara Del Vallo, Italy - on the coast of Sicily. At the age of 23, he moved to the United States to New York City and then to Detroit. Over the years, Michele has performed internationally with numerous high-profile muscians and entertainers, including Bucky Pizzarelli, John Pizzarelli, Larry Coryell, Marcus Belgrave, Paquito D'Rivera, James Carter, Regina Carter, and Luis Resto among many others.
Michele and his ensemble have been featured at concert events along with world renowned artists including Yo Yo Ma, James Galway, Ertha Kitt, Barbara Cook, James Levine and the Metropolitan Opera Orchestra. Ramo recently relocated back to Michigan after living in New York City for 12 years with his wife, singer-lyricist and voice teacher Heidi Hepler, who will also perform on this concert, held in a beautiful Boston-Edison home.
Ticket price includes a full buffet dinner and drinks. This concert will begin at 7:30 p.m., doors open at 7:00 p.m.